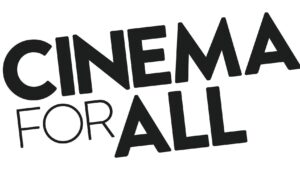 Chester Film Society is a member of Cinema for All, the national organisation which represents and supports the film society movement. The society was started in 1970 by George Mayled, our founder.  In addition to the film society, we also manage an annual International Film Festival.
Chester Film Society offers the people of Chester and surrounding areas the chance to see some of the finer films of world cinema in a relaxing and appreciative atmosphere.
Our programme provides a selection of new releases and classics, with varying themes and genres, many of which have bypassed the North West of England, but always chosen to interest, intrigue and entertain.
Our success is due to the loyalty and enthusiasm of our members. We are always pleased to see our friends returning as members, and we are delighted to welcome new members of all ages, to the society, with its diverse mix of film and film-related social events.
Previous special events to enhance the seasons have included welcoming and pre-Christmas drinks, guest speakers, themed fun-nights and unexpected short films in addition to the regular programme!
Our venues – We've showed films at a variety of locations throughout Chester.
Film projection is by digital projection from Blu-ray / DVD disc or by streaming, using original dialogue with subtitles for the foreign films.
Unsure about joining? Come along as a guest. Guest tickets cost just £7 per night. If you become a member we can adjust your membership accordingly (subject to availability).
Chester Film Society is run by a small group of paying members. We are always looking for help either at the front of the house, or behind the scenes. If you are interested please contact us.
Chester Film Society constitution is available here: Chester Film Society Constitution.
Chester Film Society privacy policy